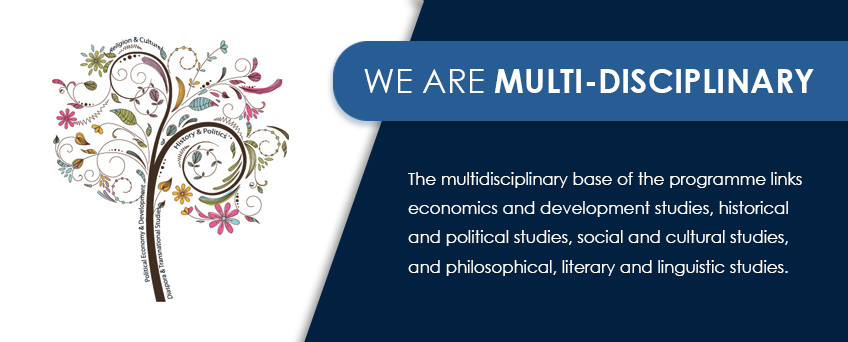 Pass at least 24 MCs of SN or SN-recognised modules from List A, which include the following:
SN1101E Discover South Asia: People, Culture, Development
a minimum of 8 MCs at level-3000
a maximum of 8 MCs of either Tamil or Hindi track language* modules, not both.
* Language modules are optional. These modules offered by the Centre for Language Studies are for students with no background in Tamil or Hindi.
Note: A maximum of 8 MCs from the minor can be used to satisfy the requirements of a major or another minor.